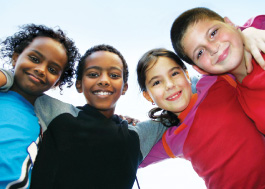 Contaminated Without Consent is a tool for you to use to help educate and unite members of your community to join in the growing movement prevent our unnecessary exposure to toxic chemicals in air, water, food and consumer products. Show this to your local PTA and other parent communities such as baby play groups, church groups, high school and college science instructors, cancer survivors, health clinics, friends and neighbors.
Have a toxics issue in your community?
Use Contaminated without Consent to show that you are not alone in being concerned about these issues. "Sometimes there are local experts who can speak to your group about these issues." Need help? Contact us.
It is good to choose a project to help unite people once you get them all together and inspired to make change. Here are some ideas:
Help generate a local ban on products with bisphenol A and phthalates, especially for water bottles, baby bottles, and toys
Insist that your schools have a toxic free policy
Work to ban pesticide applications in your community and near vulnerable people
Contact your favorite cosmetic maker to make sure they stop putting bad chemicals in their products
Find out if there is legislation to protect you from toxic chemicals in your state legislature and then join with those fighting for your public health
Ask your federal legislator what he or she is doing to stop public health risks from chemical exposure
Ask any candidate running for office in your area what he or she will do to protect you from toxic chemicals
Materials for you to use to advertise your event